for all my lovely shippers out there it is time for either teach or refreash to dos and dont's in manners of mingling with other shippers. for all those who just by this sentence is beyond confused about us talking about delivering packages go to part one in which i explain all the frame works of shipping in the fandom terms.
i get it being a sipper we want to share the world our love of ships! as well as want to swap our ideas of who goes with who. in which we stumble upon these kinda things:
in which weither in going out on an all rage with the creator of the images/ saying they dont belong to the fandom or go on a full out shipping war (one in which fans of two different ships go head to head with flames saying there ship is the best. ) is full blown. casign even spectators of the fandom to leave or cause it to crumble completely. how do we deal with such things? well dango is here to help .
ground rules
1)for many fans of fandoms we have a burning passion for we must all remember: these are fictonal charecters. so them actually partnering with someone is either up to the creators or us making fanart and fanfics. they can go for either way actually. so no one in a sense is right unless the creator says a certain ships is for the sake of the plot. such as inuyasha and kagome or tuxedo mask and sailor moon. so from reading this fact you guys proubly put all your anti-ship banners and warships down from this.
2) a ship is an opion. weither canon or crack thinking someone should be with that person is a personal opion. as well as shipping it in a certain way. saying there stupid because of a ship makes it seems like that persons opion is worthless.
3)shipping certain things doesnt automatically put you in or out of a fandom. if yu love the series and read the canon stuff alot you are no matter how many people say your not. you are the supreme judge of if your a fan or not.
What if i ship a really popular ship as a bromance and a person flames me because if do?


sounds like a johnlock scenario here. i do ship them romantically but if someone is laming you because you think they have more of a bromance by all means ship and delete that comment! its all about respect in ones opions here. something shipping sadly has to revole around. not to mention the sherlock fandom has a huge problem with in terms of the battel between romantic and platonic relations with sherlock and john. me they can go either way but do not bash someone if there one the opposite end! so many platonic shippers of these two due to flaming have left this series! a series in which has been going on since the 1800s! which really is sad to me honestly and for all my sherlockens out there we need to put on our blue scarves and warm jumpers and make sure we get to the bottom of this scenario so the fandom of such an age doesnt collapse due to a shipping war!
what if a best friend ships a no otp?

bring in the dave john!
no otps is to ma just a rude way to dis a otp of another. no ones ship/opion should burn. just like people who ship davejohn people automatically make anti-davejohn blogs and spatting anyone who does. i get people not shipping dave john(im a davejohn shipper myself!) but putting up petitions to kick out a certain amount of opions is pure shame! we homestucks have to be better at just acceting canon and crack ships of others. (im a homestuck myself and noticed this alot.) the best way to politly repect the others shipping that you might disagree is no to convinced it is a terrible ship nor kick them out of the friend circle but to be open arms about it. say for example if you dont like davejohn and your best friend does say" thats not my favorite ship but i can see why you ship them." and just change to a different topic or discuss a ship you both like. flaming is just a waste of time and a form of bullying which no one likes a bully in anything. even fandoms.
how do i intereact with someone who ships the same thing as me?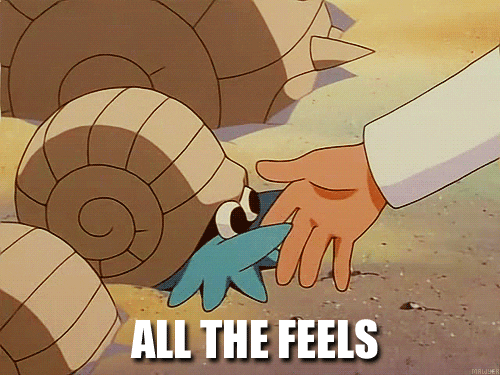 then all the means talk t the other person about that ship! that not only is a great way to talk to someone whos new who ship it but also a way to get connected to a piece of a fandom you never knew!
how do i deal with shipping wars?

oh the shipping wars. the one thing i dont like about shipping and actualy got me done with the hetalia fandom. i still go back to it but not with the same love as i once did due to the dreaded usuk vs fruk. as with supernaturals wincest vs destiel. everyone has different opions which means: different ships. since there fictional charecters there both right! so how to handle them is not to participate in them or if its getting you that bad maybe explore a different fandom. its sa to say that or leave it due to something really ridicious but its better then being misrable by the constant post of this ship sucks because of this kinda vibe. its nothing but posion.
how do i tell someone wos not into the fandom i ship this pair

best way to let it down easy is just to first if they dont know about the series tell them about it. then the reason why you ship them in the most calm manner. like dont go " OMG! I SHIP SPIDEYPOOL BECAUSE THERE SO ADORABLE WHEN FIGHTING CRIME AND WHEN THERE JUST TOGETHER!!!!!!!!!!! I WANT THEM TO SO KISS AND WOULD BE THE PERFECT MARRIED COUPLE!" first off 1) your going to give the person a heart attack and 2) there proubly going to stay clear from you thinking your a bit crazy. this would proubly be the best apprach" i ship spideypool because in both the comics and shows where there together there displays of both silly antics and confessions really made me see them off the sceen as a reasonable couple. they have opposite aspects in which together they can balence and help eachother become better selves. the fanart and the fanfics i have read made me also think appearance wise adorable. that is why i ship spedeypool." its more calm and reasonable.
what if one of my friends disagrees with me because they only do straight otps/ they get away with there otps?


(yes i shio these two and used tokyo ghoul as an example since so far what ive noticed some of the main center ship of the fandom from what ive seen is straight.) weither for belief purposes or just werided out by the idea, they are going to be just straight shippers weither one likes it or not. me technically i would be considered a yoai shipper though i do have yuri ships and straight ships but not as much as the guy x guy dispite that some yoai shippers (not all!) are like this:
so it makes sense why people wouldnt like yoai shippers or just prefer straight shipping more or less. the rule of thumb is if you care for this person: respect there shipping choices. even if it does effect the yoai otp in whihc fanart is all over ones sketchbook or a whole journal of pure fanfics of the two. shoving something one is not comfortable with is not cool! not to mention really rude. these are once again fictional charecters so they can go with who they please. if it was was for instance them making fun of a real same sex couple for no reason though that is completely off the line! you love who you love! simple as that! if a stright shipper stumbles upon a yoai anime/series you can still make crack ships. it just will be harder due to the artists attempt to make same sex couples.
well in the bottom line for getting through with ships is all about respect. if one ship you dont like, you simply ignore. if someone is flaming you thinking your scum of the fandom of shipping a certain ship ust ignore them to prevent the fire from going to an all out shipping wars. if you and your friends hacve different ships respect them no matter how interanlly in your head messes up your shipping walls. that way we an all ship happy just like we all want to do :3
got any burning shipping questions that wasnt ansewered? need any help clarifying certain concepts of shipping? curious of what ships im into in certain fandom? write in the comments below and will be happy to help you